The future of filmmaking: Nafta, the first carbon-neutral production service in Estonia
In a world increasingly focused on environmental sustainability, companies across industries are recognizing the importance of reducing their carbon footprint. Now, our partner Nafta Films has become the first Estonian company to take a remarkable step forward and become a carbon-neutral film and commercial production service provider for domestic and international clients. This groundbreaking initiative not only strengthens the competitiveness of the Estonian film sector, but also opens the doors for new film and advertising projects to be produced in Estonia.
Film production has traditionally been associated with significant carbon emissions and environmental impact. However, Nafta Films is pioneering sustainable solutions that enable the company to offer carbon-neutral film production services. Olga Hartšuk, head of sustainability at Nafta Films, explains that the company began assessing its carbon footprint several years ago when international clients expressed interest in environmentally friendly commercial production. While sustainable film production is not yet a widely discussed topic in Estonia, international companies are increasingly choosing their partners based on the environmental impact of their production.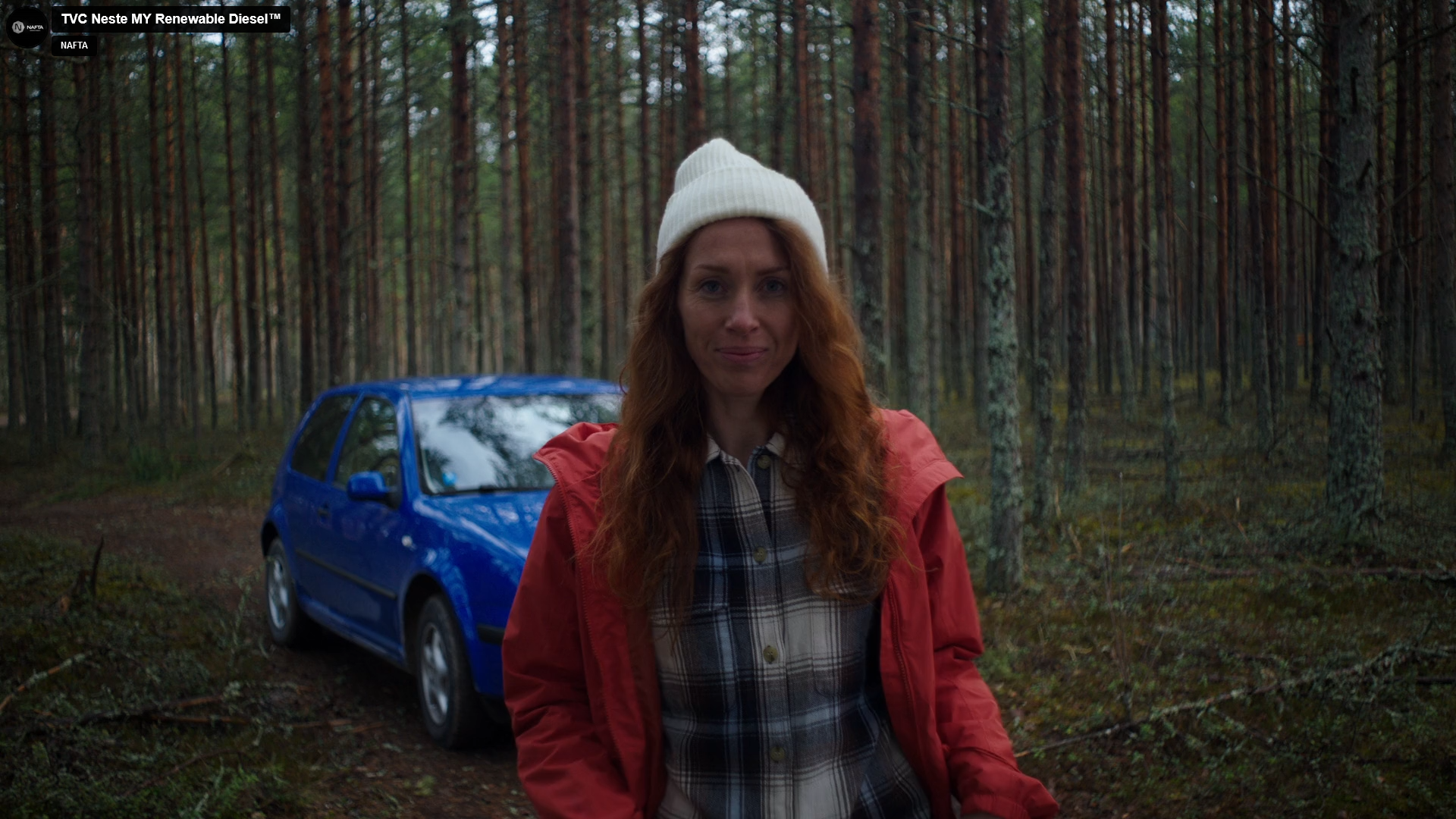 Nafta Films produced its first carbon-neutral commercial, "Neste My," promoting biofuels. When calculating the carbon footprint of a film production takes into account the entire production process, including transportation, materials used, and even food choices. These calculations make it possible to plan film shoots that have as little impact on the environment as possible. There are several internationally recognized online calculators for measuring CO2 emissions in audiovisual projects, taking into account the region where the environmental impact occurs.
Nafta Films is working with Bureau Veritas Eesti to accurately assess its environmental footprint. These findings not only contribute to a greener film industry, but also improve the competitiveness of Estonian film producers in the global market. The importance of environmental sustainability has increased significantly, influencing film location choices and financing decisions. For example, a year ago Volkswagen required environmental certification to be included in its quotations for the production of car glazing.
According to Tallinn University, the production of a blockbuster film generates hundreds of tons of waste and emits over 3,300 tons of carbon dioxide, equivalent to driving seven million kilometers. To offset these CO2 emissions, over 1,700 hectares of forest would have to be planted. Large-scale productions cause over 1,000 tons of CO2 emissions, while smaller productions are between 400 and 700 tons. The environmental impact of producing a one-hour television series is 77 tons of CO2. More than half of the emissions in film production are due to transportation, including 30% from air travel and 70% from land transport. The remaining emissions result from energy consumption, including electricity, gas and diesel generators used on set.
Olga Hartšuk suggests that companies offering green services and trying to reduce their carbon footprint throughout the production and supply chain should be the first to opt for sustainable advertising and film production. For example, if a bank offers green home loans, the advertising for that service could be produced in a carbon neutral way. Similarly, other banks and providers of key services, which are committed to reducing the environmental impact of their production, can also communicate their environmentally friendly values through sustainable advertising.
Nafta Films is not only the first Estonian film production company to achieve carbon-neutral status, but also the first creative industry company to receive the Green Office Certificate from Stockholm's Environmental Institute. This recognition underscores that going green does not necessarily require moving to a new building, existing office space can also be renovated and transformed to be environmentally friendly. A green office starts with making employees aware of their commuting habits, the types of food containers they use, and the amount of physical and digital waste they generate. Since the creative sector's most valuable resource is its employees, ensuring their well-being and social responsibility are crucial aspects.
Nafta Films' pioneering move to carbon neutral film production is an inspiring example for the Estonian film industry and beyond. By committing to sustainability and becoming carbon neutral, film production services can reduce their environmental impact, attract international clients and contribute to a greener future. Nafta Films has proven that it is possible to produce high-quality films and commercials while minimizing its environmental footprint. With its commitment to sustainability, Nafta Films is a pioneer on the path to a more environmentally conscious and competitive film sector.
Learn more about Nafta Films